support during pregnancy, labor, and postpartum
When my husband and I found out we were pregnant with our third child, we made the decision to give birth naturally with a midwife. Our first two were born in the hospital with full out inductions and epidurals (for no medical reason), because we were uneducated about childbirth and we followed the hospital norms. Skeptical about a home birth, my husband agreed to a birthing center birth. It wasn't until about 31 or 32 weeks that someone introduced me to a doula in training.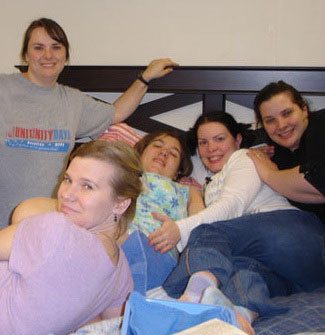 A doula is an experienced, non-medical assistant who provides physical, emotional and informed choice support in prenatal care and support, during childbirth and during the postpartum period. A birth doula offers continuous care for labor in many settings, to include homebirth, birth center and hospital birth.
You would have never guessed that my doula was in training. I felt like a queen during the entire labor and birth process, and I could not have pictured my birth going any better than it did. I firmly believe that having a doula by my side made a world of difference in the way I labored and gave birth to our son. I was confident, empowered, happy, fun-loving, not stressed, excited, certain, relieved, over joyed, calm, and on and on and on, mostly because I had a wonderful doula who helped me be strong and helped me enjoy my birthing experience!
According to DONA International:
Numerous clinical studies have found that a doula's presence at birth
tends to result in shorter labors with fewer complications
reduces negative feelings about one's childbirth experience
reduces the need for pitocin (a labor-inducing drug), forceps or vacuum extraction and cesareans
reduces the mother's request for pain medication and/or epidurals
Research shows parents who receive support can:
Feel more secure and cared for
Are more successful in adapting to new family dynamics
Have greater success with breastfeeding
Have greater self-confidence
Have less postpartum depression
Have lower incidence of abuse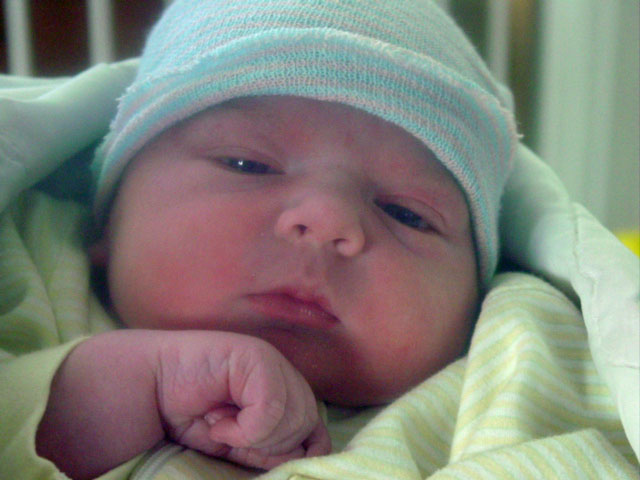 After the
natural, un-medicated birth
of my son, I decided that I had found my calling. It is a great feeling to help empower and support women through one of the most important and joyous rite of passages in their life.
I am extremely honored to be able support mothers during this special time, and I feel that every mother, no matter her circumstance should have the gift of the presence of a doula for her pregnancy, labor, and postpartum adventures.
I am currently taking time off from being a doula as we prepare to welcome our fourth child into our family in late September or early October. At this birth I will have 2 aspiring doulas in attendance as well as the midwives and their apprentices (who happen to be doulas as well). Although we have chosen not to OFFICIALLY (via medical testing) find out the gender of this baby, our 12 year old daughter will have the honor of announcing to the room the gender of her new sibling. We just took the IntelliGender test this morning, and our result was: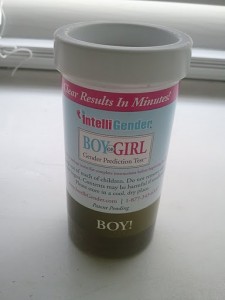 About the Author:
www.BetweentheKids.com
– Lisa Johnston is a Mom Blogger and labor doula from Houston, Texas. She and her husband have three kiddos and one on the way. In her spare time, while others like long walks on the beach, reading dirty novels, and fine dining, she's picking Spaghettio's out of the couch, wiping bottoms, and, of course, cruising the internet to find deals to post on the blog she staff writes for
www.ICouldUseaDeal.com
.